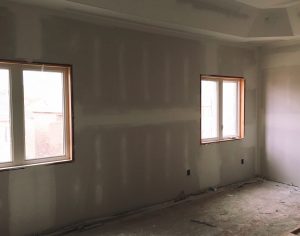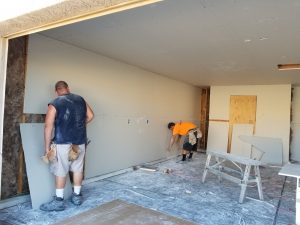 OUR HOME DRYWALL INSTALLATION TYPICALLY COVERS PROJECTS THAT MAY ONLY NEED A FEW PANELS, SUCH AS:
Updating a room
Fixing up a home
Adding a closet
Installing drywall for pre-framed projects like a partition wall
COMMON AREAS IN YOUR HOME WHERE YOU MIGHT NEED DRYWALL INSTALLED:
Living areas
Bathroom
Laundry room
Study
Nook
Closet
Basement
Whether you need to split one room into two or you'd just really love to add a simple closet, we've got you covered. We can expertly handle any of those small-scale drywall and sheetrock installation jobs that will make a big difference in your home.
If you do not see the exact type of drywall repair or new installation service you are looking for please call the Pro Contractors so we can understand your needs and provide you with the available options.