Working with Us Is Simple!
STEP #1
Set an Appointment/FREE Estimate
Call Now, Chat online or email us !
You can also easily send us your projects photos in an email or in our live chat area below  allowing us to look at the work you need done!
STEP #2
Site visit for Estimate
(Approx. 30-45 minutes)
We will offer a complete pricing breakdown in real time to give you the best estimate*. Ask a representative for more details how we can help make the contracting process easier. We can also offer you financing if needed.
STEP #3
Signing Agreement/Schedule the Work
We go over the details of the work together! We make any changes together! We look at real time project calendars to schedule work! You digitally sign the contract. This helps you to getting started very easily.
We will help you with all your material selections and provide you our professional discounts when needed to help you $ave More.
STEP #4
Pro Installation
Work typically starts at 9am and ends at 5pm
Monday-Saturday
We will help you move all large items at the start and end if needed. We prep the entire site to keep it clean. We follow the plan as agreed upon and will get it done on time. If you have changes during the project we will easily provide written change orders pending your signed approval.
STEP #5
Project Completion/5 Star Review
We go over all the details prior and during the entire project to make sure
You are satisfied!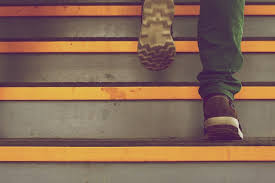 *Some cases and times may require the estimate process to be a little longer, however we are very efficient in the industry using technology.